Our team coaches share over 50 years of coaching experience. Among them, they have sent numerous gymnasts to State, Regional, and  National level competitions, with many of those gymnasts holding titles at each level. The level of expertise is unsurpassed. The coaches have led teams to numerous state team titles, individual tiles and All Around titles.
In the last five years, they have helped many gymnasts get college scholarships to successfully be part of the NCAA (National Collegiate Athletic Association). They are each passionate and committed the sport of gymnastics. Our academy coaches represent fun, enthusiasm and an excellent knowledge of the fundamentals of gymnastics. They are all certified through USA Gymnastics and are committed to providing a positive experience for each and every student. Our academy coaches were all gymnasts and share the passion for physical fitness and awareness. ​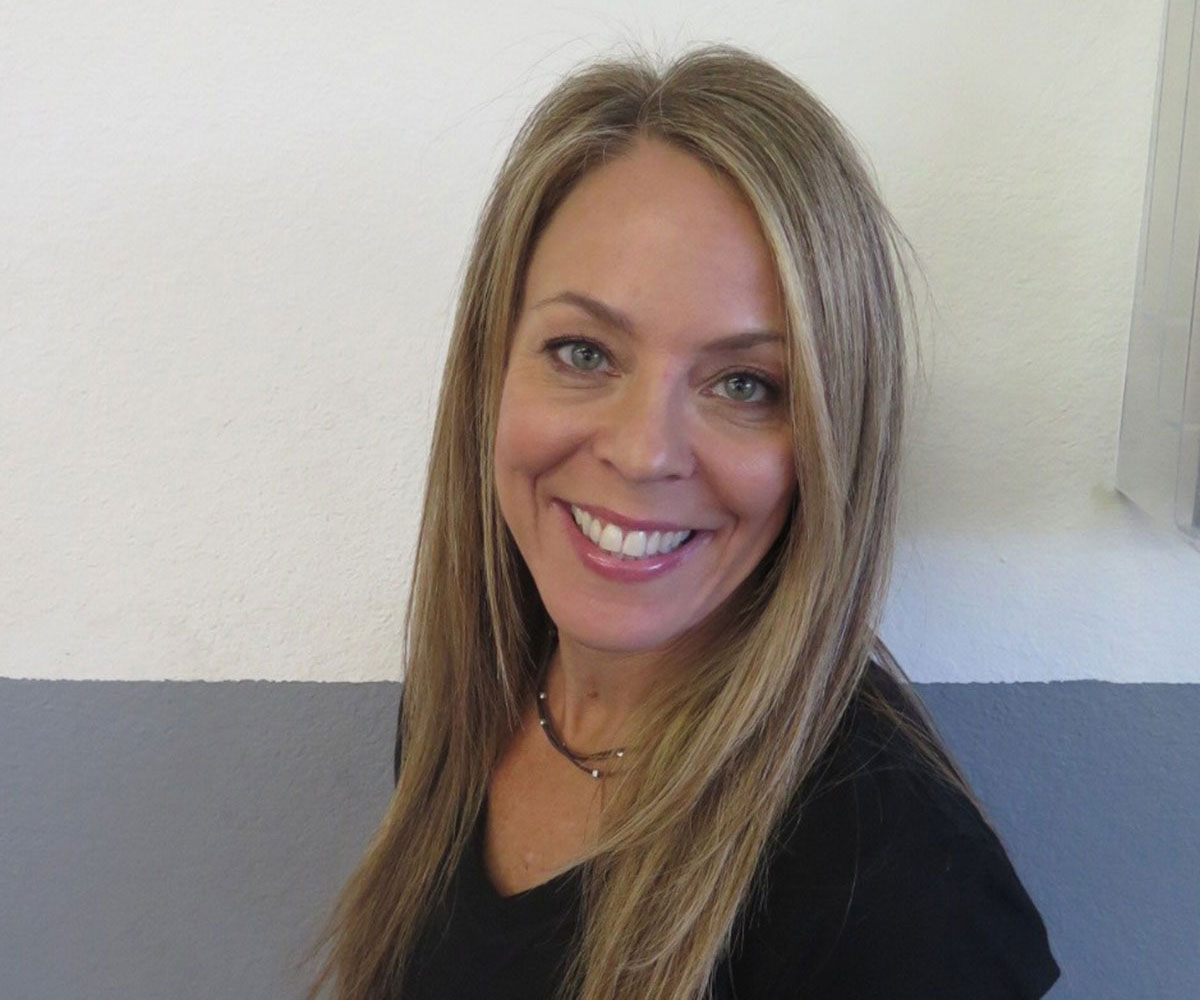 Suzanne Caron
Program Director
As a former competitive gymnast, Suzanne knows the challenges and rewards that go along with a sport like gymnastics. She strives to create an environment that is fun and promotes self-esteem and confidence. She wants every student to find their place and progress as far as their dreams will take them. Suzanne was introduced to gymnastics when her Mom enrolled her in gymnastics at the age of five. Having profited in many ways from the lessons she learned as a gymnast, Suzanne is committed to the notion that "fitness isn't an option, it's part of life."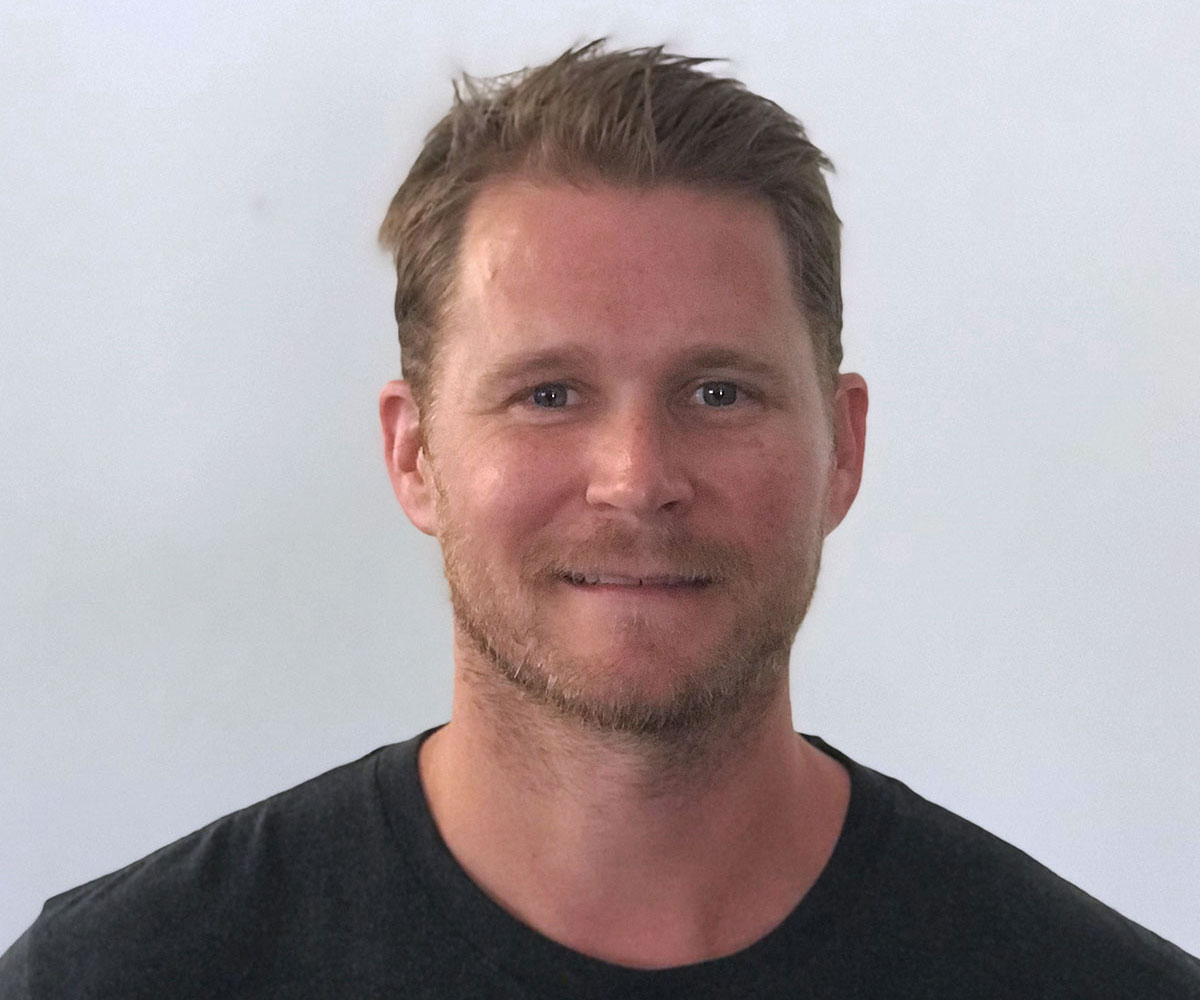 Chris has been coaching gymnastics for 25 years and is a highly-respected coach in the gymnastics community. In addition to coaching, Chris has been the State TOPS Director for USAG, and was also a consultant for Red Bull, Nike, Billabong and Vans in the Extreme Sports arena. He has been nominated for Coach of the Year and has seen his students reach multiple State, Regional and National titles. Throughout his coaching career, he has contributed to students earning full scholarships into the NCAA.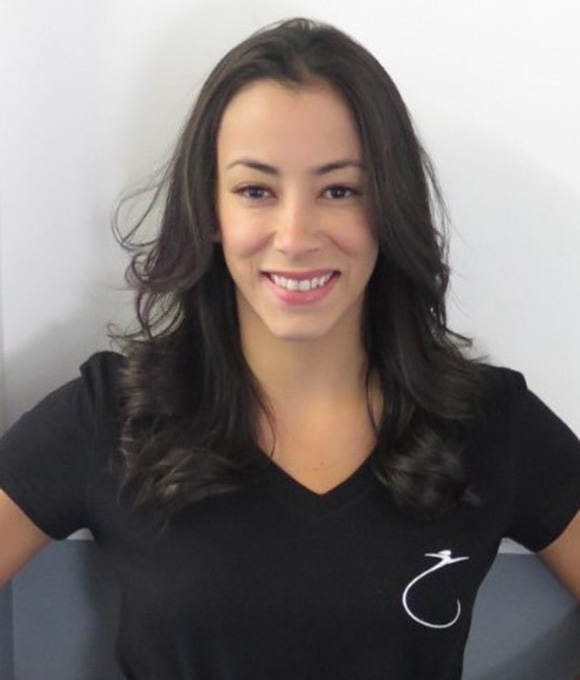 Loana Cruz
Head Coach Beam/Floor and Gym Manager
Loana brings 20 years of experience coaching competitive gymnastics. She is a USAG and FIG Brevet Judge (Elite level), FIG Brevet Coach and a certified USAG National Coach. She has more than 12 years of international experience as a judge. She has served as a judge at US Championships, Elite Qualifiers, World Championships, World Cups, and Multi-Sport Games. Her passion for gymnastics developed at a young age as she worked towards becoming an Elite level gymnast in Puerto Rico. In addition to her passion for gymnastics, she is passionate about personal growth and is a certified Life Coach.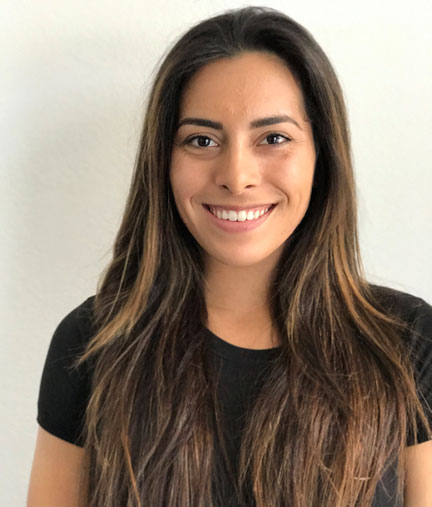 Katrina started gymnastics at the age of three and trained to level 10, one level below the "elite" level. She has been coaching for seven years. She excels at coaching bars, vault, and teaching choreography. Gymnastics is her priority, but she also loves to dance. Her and her twin sister hold a World Latin Dance Cup title. She moved to SoCal in 2015 to challenge herself more as a gymnastics coach and a judge, as well as to pursue more opportunities as a professional dancer. A self-admitted over achiever, Katrina is motivated to develop each gymnast to their full potential.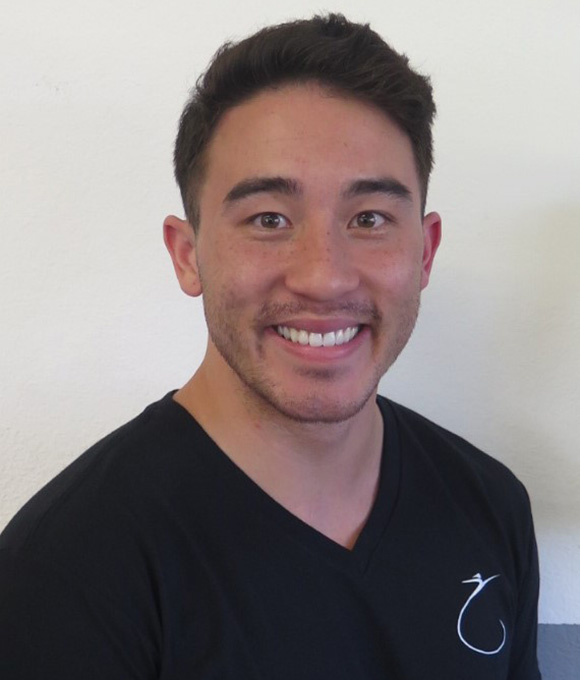 Clinton Haddix
Academy/Team Coach
Clinton has been coaching gymnastics, tumbling, and cheer for 7 years and has been coaching here at Flight School since opening day in 2013. He has a passion for coaching kids of all ages and loves his job. Clinton coaches many of our preschool, beginning and advanced classes. He is also one of our key coaches for the Xcel team. He is full of energy and gets a huge reward from seeing his students' progress.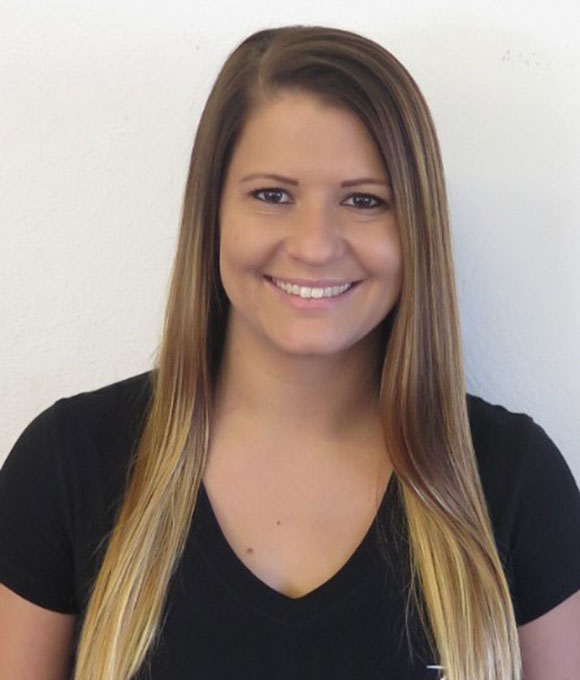 Holly Partridge
Academy Coach
Holly started gymnastics when she turned 5, just shortly after she fell in love with the sport after watching the 1996 Summer Olympics. She competed in club for 10 years where she was the 2009 Level 9 Western National Vault & All Around Champion. Holly graduated from San Jose State University where she received a full ride scholarship for gymnastics. In August 2018 she will be attending nursing school. Gymnastics has been part of Holly's life for 18 years and hopes to continue that for years to come. Holly is an Academy Coach and is excited to be here at Flight School Gymnastics.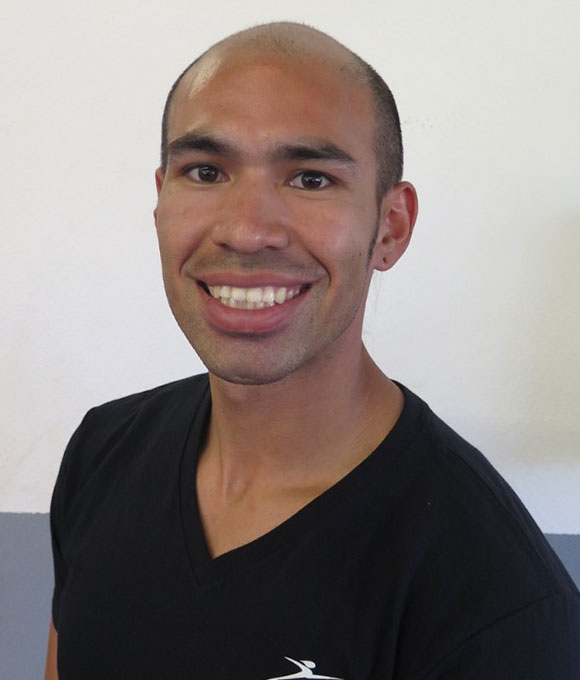 The only thing Juan loves more than exercise, is sharing his knowledge of exercise with his students. He has experience in many fields of athletics and performing arts, including of course gymnastics. Throughout his life, Juan has done many performances in front of audiences of thousands. Juan likes to inspire students that they can be and do anything, if they work hard enough.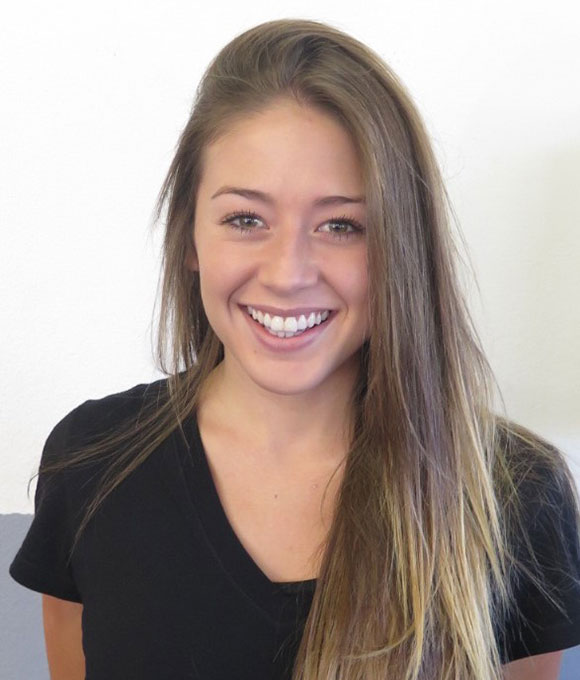 Hailey began gymnastics just before she turned 4 years old and has been involved with the sport ever since. She competed for 10 years where she was a five-time level 10 JO National Championships qualifier and invited to the Olympic Training Camp in Colorado for placing 4th All-Around at the 2009 Level 10 Nationals. After competing in club, Hailey continued her journey competing in the NCAA's. She graduated from Oregon State University where she received a Full Ride Athletic Scholarship for gymnastics. Hailey is a professional USAG member, Safety & Risk Management Certified.
Logan Kelley
Academy Coach
Logan is very excited to be working with your children. He is a former competitive gymnast and avid street skater. He recently became USA Gymnastics Instructors Certified. Logan is very happy to be teaching at Flight School and looks forward to helping your children excel on the sport.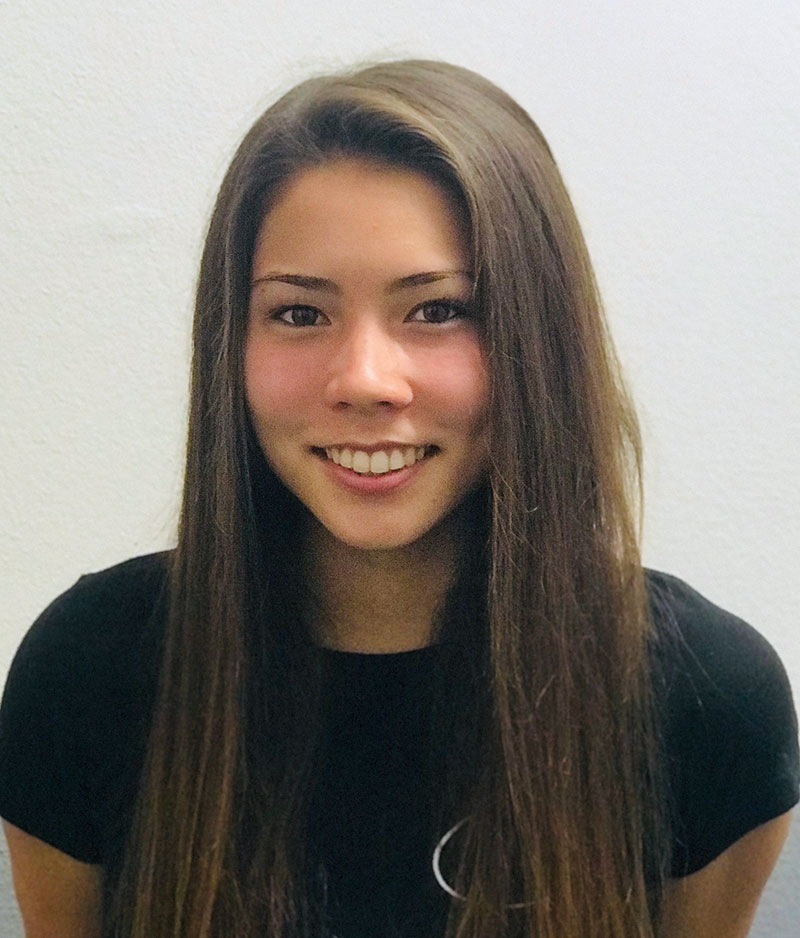 Shannon Booth
Academy Coach
For as long as she can remember, Shannon has always loved being around kids and taking care of them. Her love for gymnastics and kids makes her job that much more enjoyable! Shannon has always been interested in and fascinated by gymnastics but never got the chance to become involved with it as a child. Shannon enjoys all sports and had been playing volleyball for seven years. She is currently a varsity member of the South High women's volleyball team.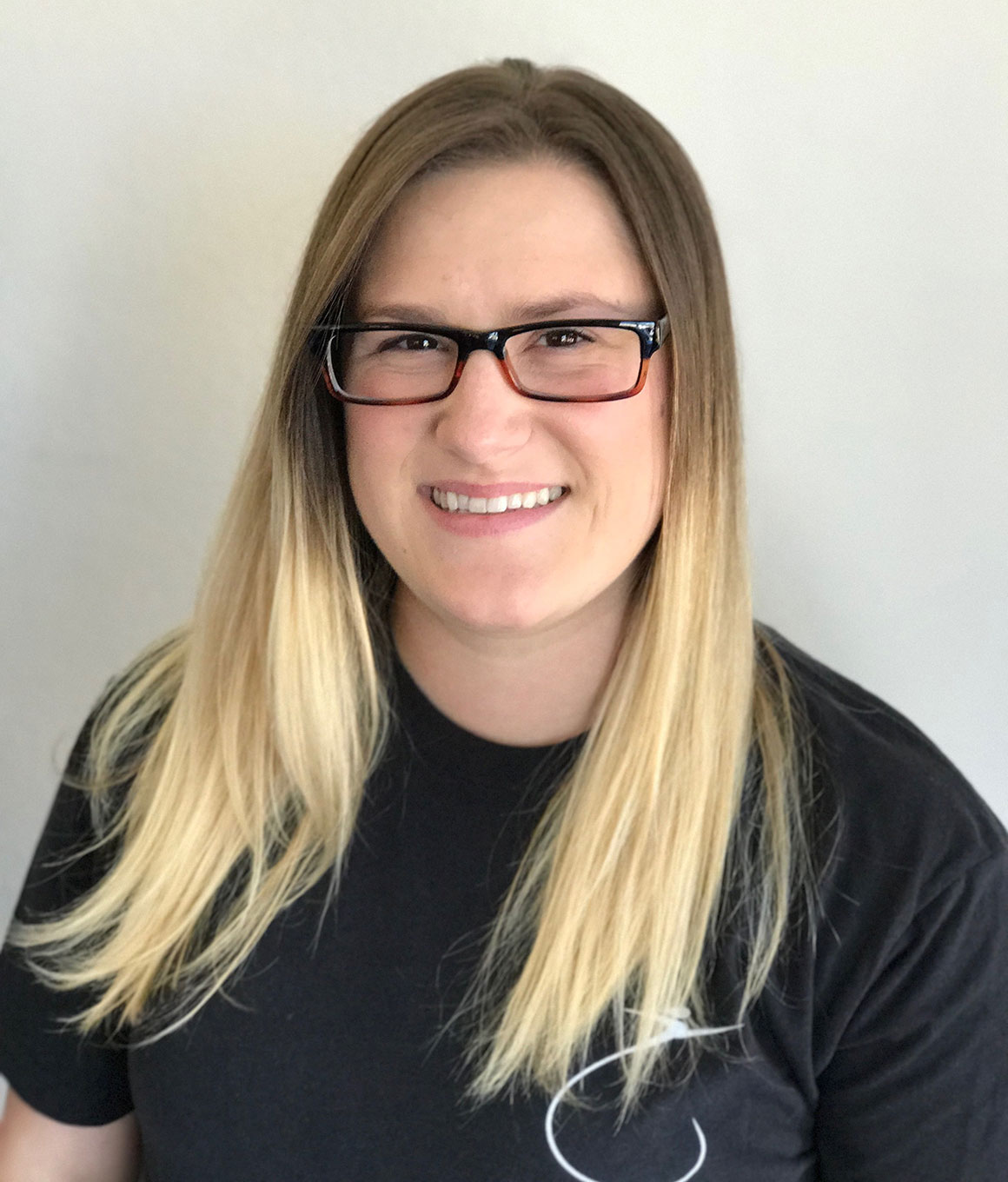 Nikki Dunn has been involved in Gymnastics since she was 4 years old. She was a competitive gymnast for over 12 years and finished her gymnastics career at Level 8. She has over 6 years of coaching experience and teaches kids ages 3-12. She has a passion for coaching and hopes to continue teaching for years to come.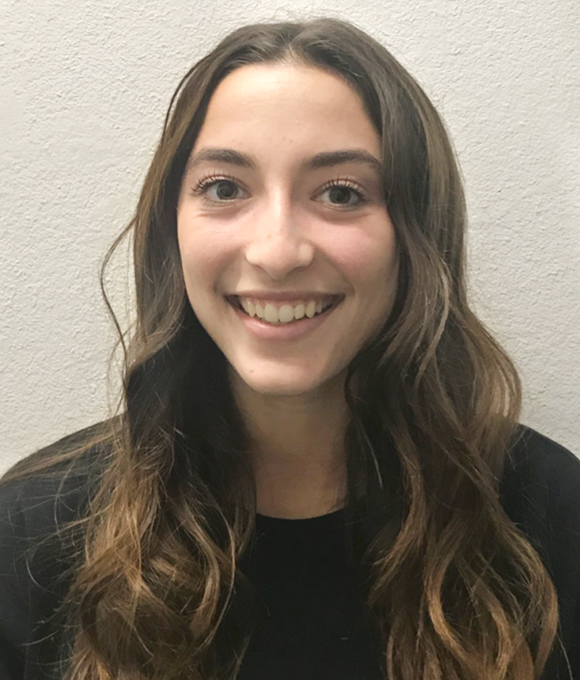 Ashley Saros
Academy Coach
Ashley started gymnastics at the age of two years old for 12 years. She unfortunately had to make a difficult decision to end her gymnastics career at the age of 14, going into her freshman year of High School. Although she is sad to have stopped gymnastics, she is honored to have the opportunity to coach at Flight School Gymnastics. Ashley looks forward to impacting young gymnasts just like her coaches impacted her for so many years.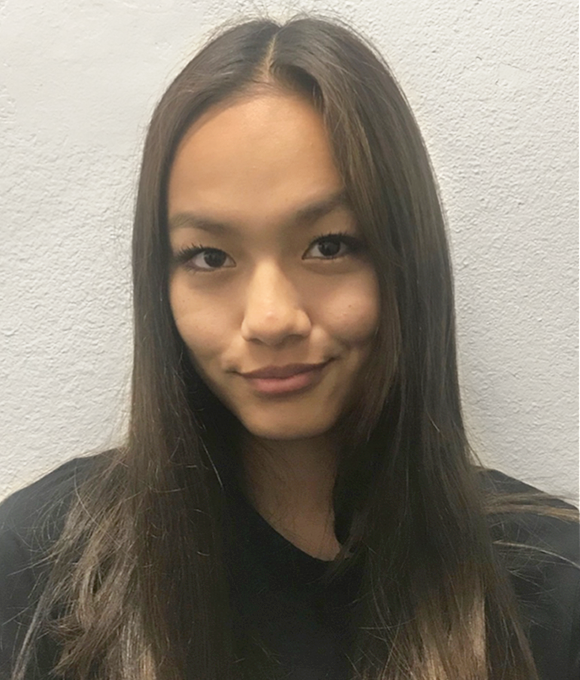 Molly started her interest into rhythmic gymnastics as a contortionist from the ages of 3-7 years old, and later ballet at the age of 11. She then transitioned into rhythmic gymnastics around the age of 12 years old and competed until level 9 where she later retired in May of 2018. At the age of 14 Molly fell in love with baton twirling and thus began to compete and continues to compete now. Molly still loves the gymnastics and could not stay away. She started her coaching career with rhythmic gymnastics, and when Molly is not competing in baton twirling, she coaches our academic students her same love for the sport.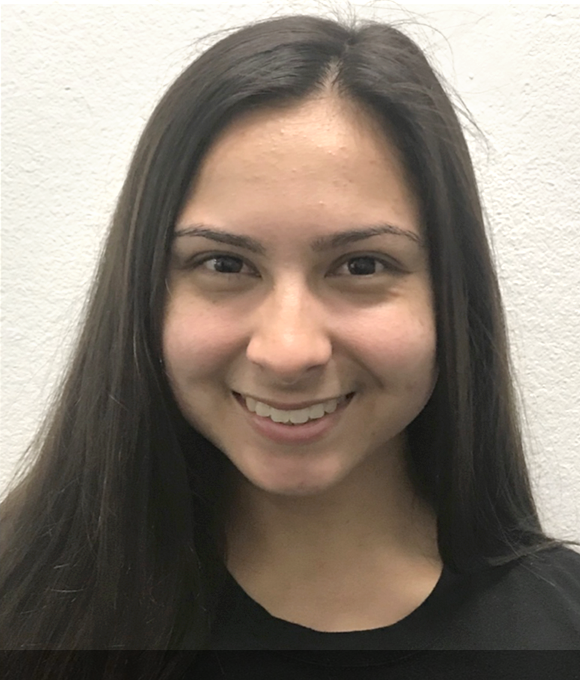 Gwen Robinson
Academy Coach
Gwen started gymnastics at 9 years old. After graduating high school, she decided to leave the sport to explore Cheerleading; which later took her to the dance team at California State University Dominguez Hills. Gwen has always loved gymnastics and wanted to pass down her passion for the sport, finding the perfect home coaching the Flight School academy.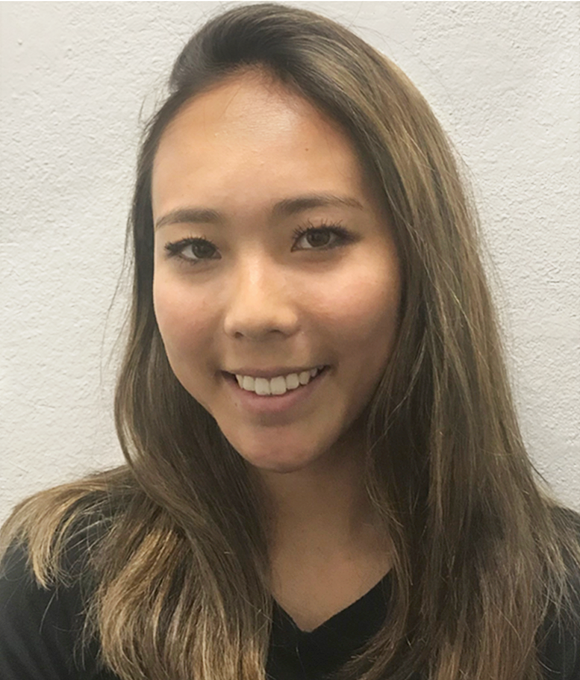 Megan Serizawa
Academy Coach
Megan started her gymnastic career when she was just four years old and continued for seven years. During high school, Megan made a big decision to quit gymnastics and try something new, cheerleading! However, she continues to love gymnastics so much that she decided to join our coaches at Flight School and pass her passion down to the kids she coaches. We are so lucky to have Megan; she has quickly found a home here, teaching as an academy coach.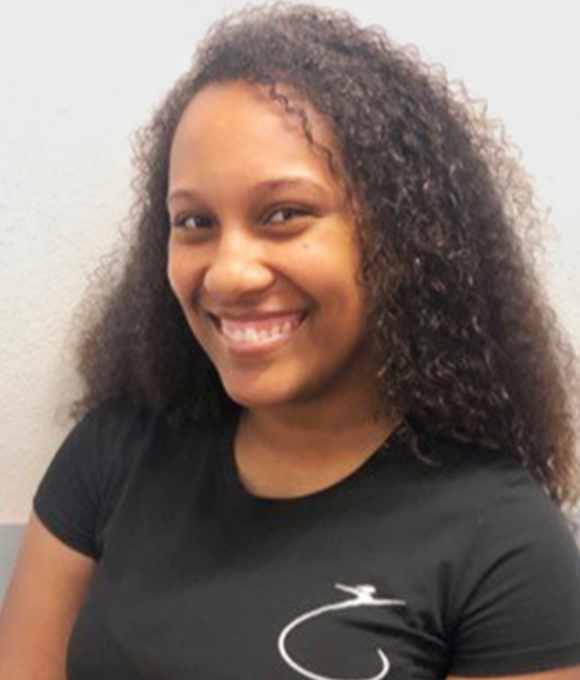 Courtney Guy
Academy Coach
Courtney has always had a passion for creative expression and found a love for gymnastics and dance. She began gymnastics at the age of 6, and later went on to focus on tumbling and dance. Courtney took dance classes for the first two years of high school and loved it, so she decided to try out for her school's cheerleading team and made Varsity in her junior year. In 2016 Courtney became a gymnastics instructor; she loves to see her students' progress when learning new skills and enjoys encouraging them to do their absolute best.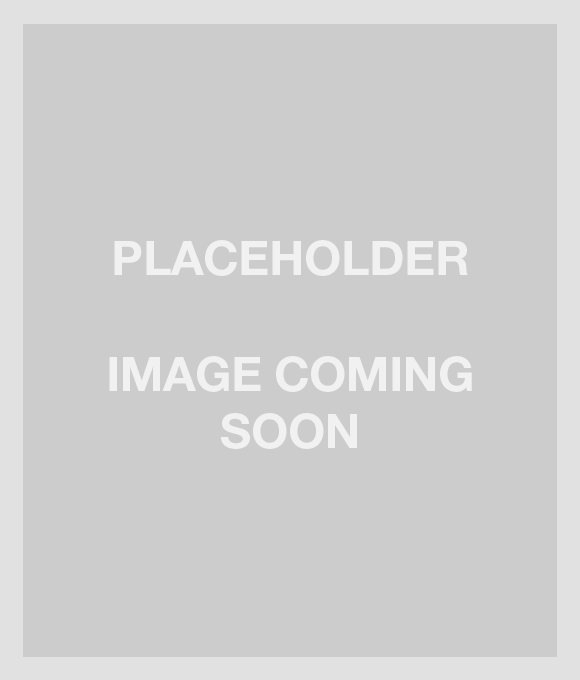 Alyssa Fornek
Academy Coach
Alyssa has been flipping ever since she was a baby. She grew up in the Midwest and competed through Level 8 in Joliet, IL. Before coming to Flight School, she coached gymnastics, cheerleading and tumbling for six years in Illinois. She has a Bachelor's degree in Industrial Engineering from Georgia Tech and is finishing up her MBA at Indiana University. Her favorite part of teaching is helping people boost their self confidence and belief in themself!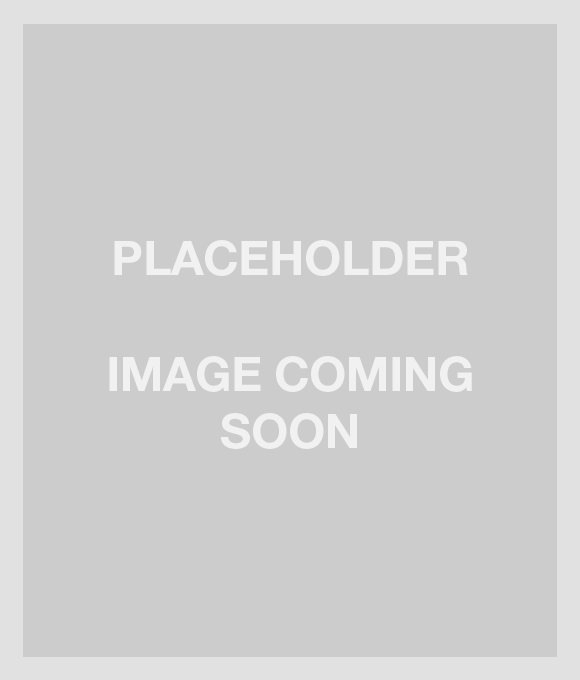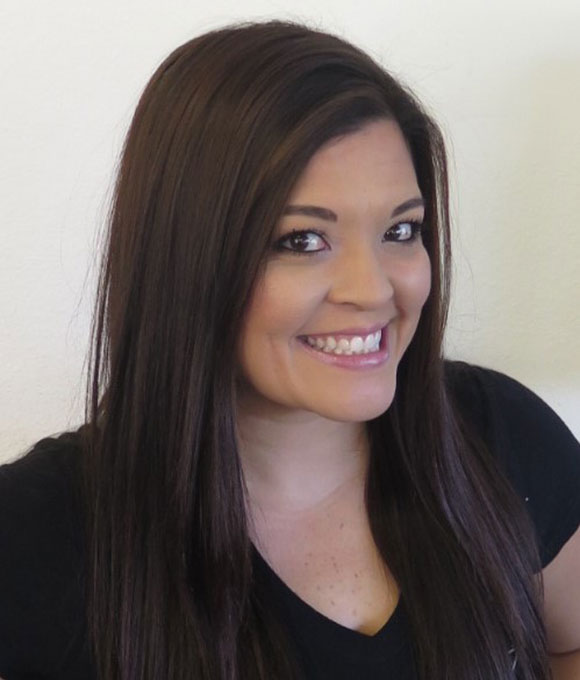 Brooke Stetson
Office Manager
Brooke has nearly 20 years of coaching experience with both recreational and competitive gymnastics. She also has over 12 years of administrative experience as a program director. Brooke absolutely adores kids and has been involved with the sport since the age of 5, both as a competitive gymnast and coach. Gymnastics has essentially been her life as opposed to just her job. Brooke is exceptional with children and we are excited to have her as part of our Flight School family.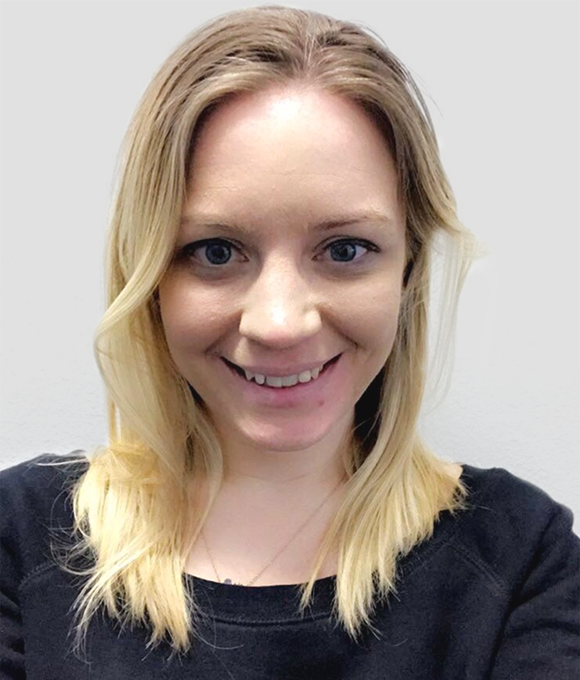 Katie Gussman
Assistant Office Manager
Katie became involved with gymnastics when she was 6 years old and was active in tumbling and dance classes for 10 years. During high school, she started in the customer service industry, and continued with that for 7 years. She graduated from Cal State Long Beach with a major in Psychology. She has now found a home here at Flight School in our front office, and is also in charge of Parents Night Out every Friday night. Katie enjoys working with children, and loves helping out with them whenever she can!